Name:
ProjectCassy
Posts:
8 (0.003 per day)
Position:
Newbie
Date Registered:
March 06, 2012, 07:03:43 pm
Last Active:
July 03, 2013, 03:32:04 pm

---

ICQ:
Google Talk:
AIM:
MSN:
YIM:
Email:
hidden
Website:
Current Status:

Offline

---

Gender:
Female
Age:
29
Location:
Kota Kinabalu, Sabah
Local Time:
June 19, 2018, 04:50:46 am
Language:

---

---

SMF Trader System
Trade Count:
(0)
Positive Feedback:
0%

Positive Feedback:

0
Neutral Feedback:
0

Negative Feedback:

0
Total Positive Feedback:
0

Submit feedback for ProjectCassy

Signature:

FOLLOW YOUR DREAMS! - Except the one where you're naked in Pasar Pilipin.

2 Corinthians 4:8-9
We are often troubled, but not crushed; sometimes in doubt, but never in despair; there are many enemies, but we are never without a friend; and though badly hurt at times, we are not destroyed.

Debilang si angkol, 'Misti mo sanyum2 selalu, kalo nda capat dih gontua om'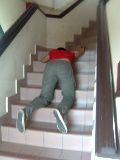 The last time i checked, i was still human.